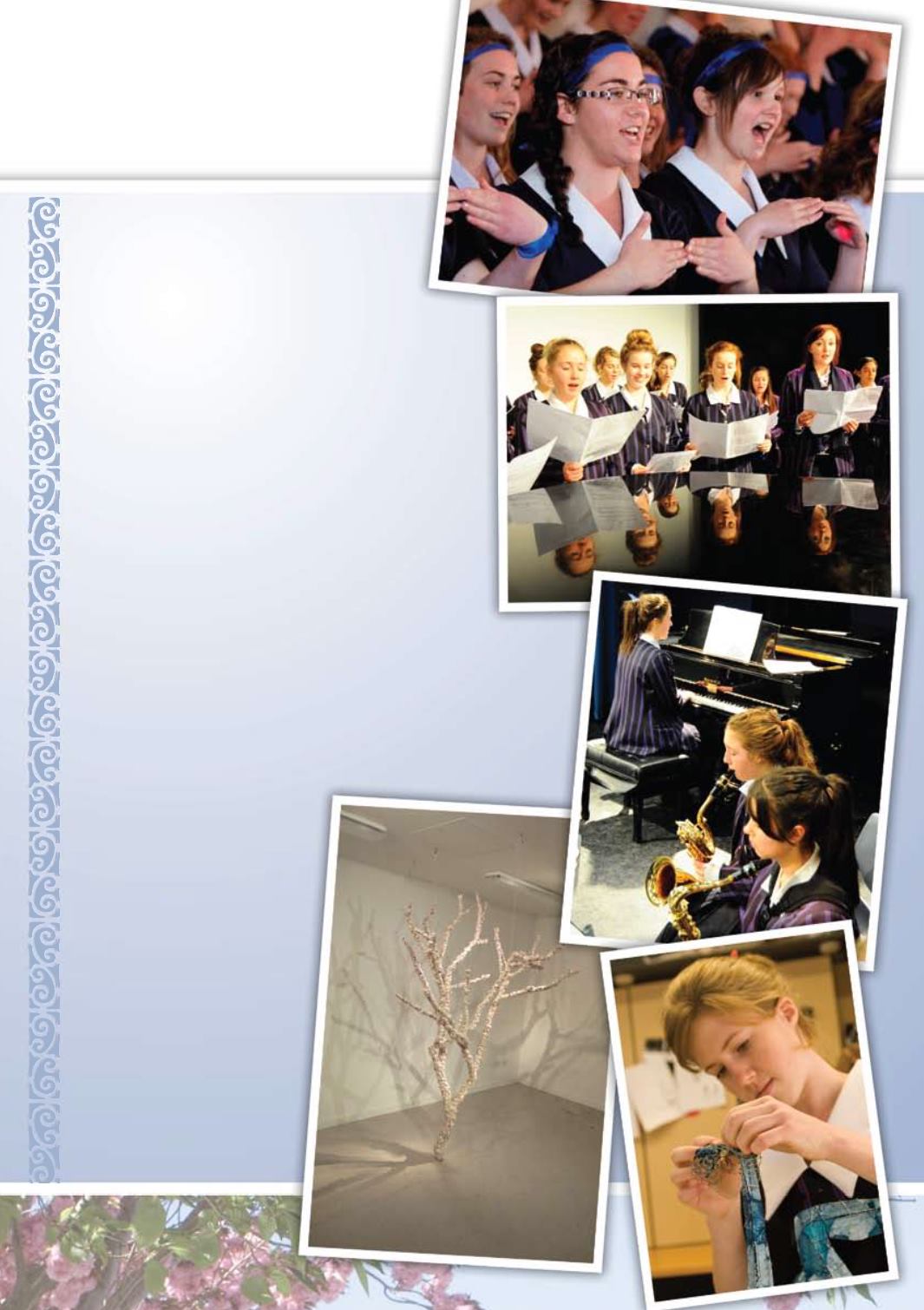 Music
Villa Maria College has a proud history of
Musical excellence. Our Music Department
nurtures talent and produces students of
nationally recognised calibre. There are numerous
opportunities for girls to take part in musical groups
including the Vivace choir which continues to be one
of the top secondary school choirs in New Zealand,
recently winning GOLD at the National Big Sing
Competition. The school now boasts four choirs: the
prep choir (Years 7-8) the junior choir (Years 9-10),
Con Brio, which is our senior choir, and the newly
named Vivace which is our elite performance
choir.  Girls also have the opportunity to join the,
Jazz Combo, Instrumental Ensembles, Rock Band,
Orchestra and trainee Orchestra.
Group tuition is offered to students free of charge in
singing, string, woodwind and brass instruments. For a low
charge, students may also have tuition in drums/percussion
and keyboards. There are various opportunities to perform in
festivals and competitions.
Art
The Villa Maria College Visual
Arts Department is a vibrant
and successful part of the Arts
Faculty. Our skilled staff are
renowned for their ability
to work with students to
consistently gain impressive
NCEA results. Girls from Villa
gain entry into prestigious
Fine Arts schools around the
country. Our modern visual
arts facility encompasses a
large open studio/teaching
space and a dedicated
exhibition room.
Culture
Our