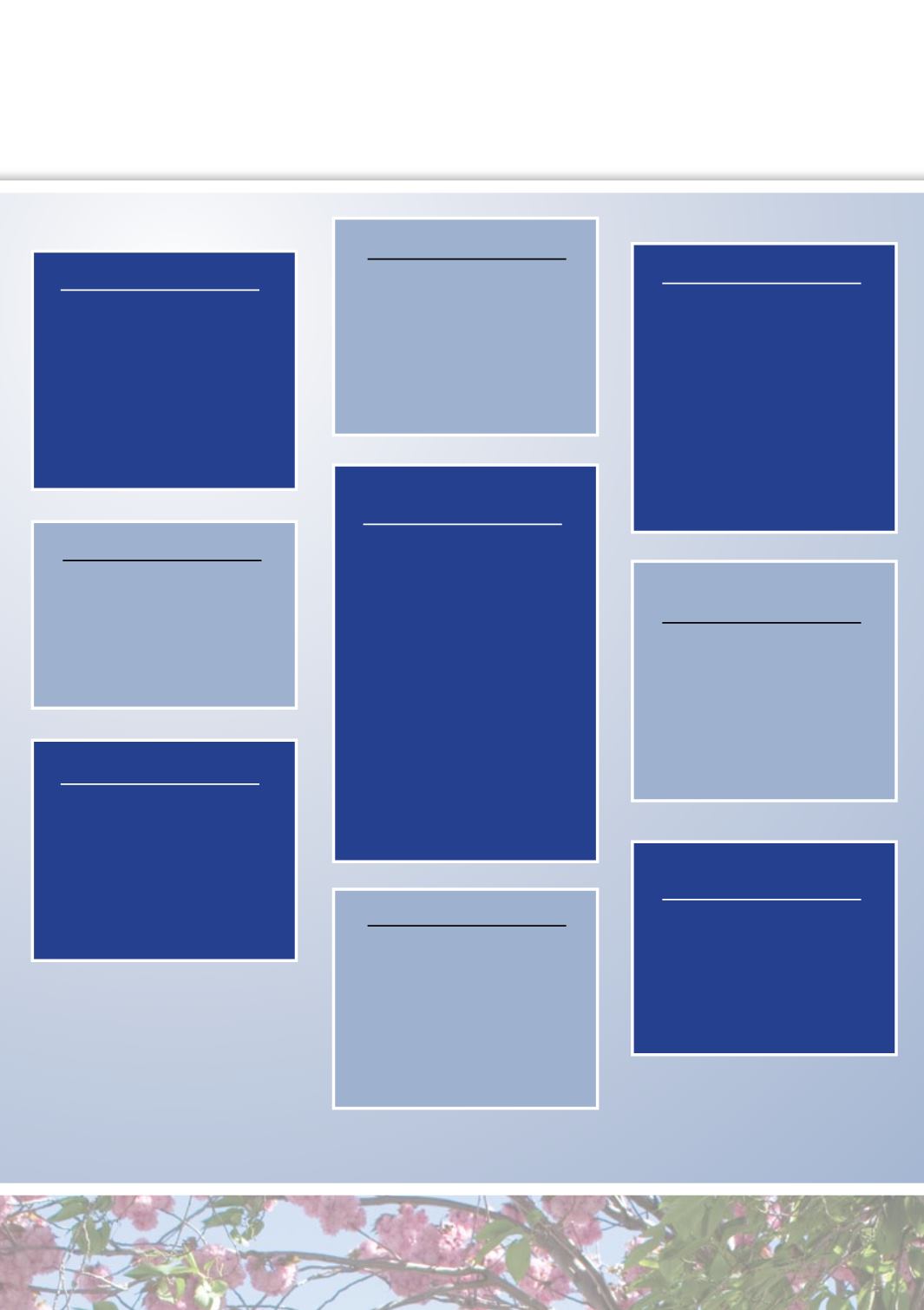 Faculties and Subjects
at Villa Maria College
For more detailed information please refer to the College website.
Religious Studies
Religious Studies is at the
heart of everything we do
at Villa Maria College. It is
compulsory at all levels.
Students study a wide range
of topics. In the senior school
Religious Studies is a full NCEA
subject.
Social Sciences
This is a very varied subject
area. It is compulsory for all
students in Years 7-10.
In the senior school it
encompasses Accounting,
Classical Studies, Economics,
Geography and History.
Physical Education
and Health
This is compulsory for all
students to Year 10. Physical
Education and Health are
taught as two separate
programmes.
In the senior school students
can select Physical Education
as one of their option subjects.
The College has excellent
facilities including a full size
gymnasium, an outdoor
swimming pool, astro turf and
a range of playing fields and
sports courts.
English
English is compulsory for all
students up to Year 12.
Topics covered range from
Shakespeare to Grammar,
Seminars to Film Studies,
Creative and Formal Writing
and all types of literature.
At Years 12 and 13 Media
Studies is also offered as an
optional subject.
Mathematics and
Statistics
This is a compulsory subject
for students up to Year 11.
Students can then select from
Mathematics with Calculus
and/or Mathematics with
Statistics.
Languages Te Tari o
Ngā Reo
Villa Maria College currently
offers compulsory Te Reo
Maori for intermediate
students.
Other students can study
French, German, Japanese or
Te Reo.
Technology
Technology encompasses
Computing, Digital
Technologies, Textile
Technology, Home Economics,
Hospitality, Business and
Enterprise.
The Arts
Subjects offered include: Art,
Art Design, Art History, Art
Sculpture, Drama and Music.
An Arts programme is
compulsory fromYears 7-9
and offered as an optional
subject fromYears 10-13.
Science
Science is compulsory for
students up to Year 11.
From here it separates into
the specialist areas of Biology,
Chemistry and Physics.
The College opened six
refurbished labs in 2011.