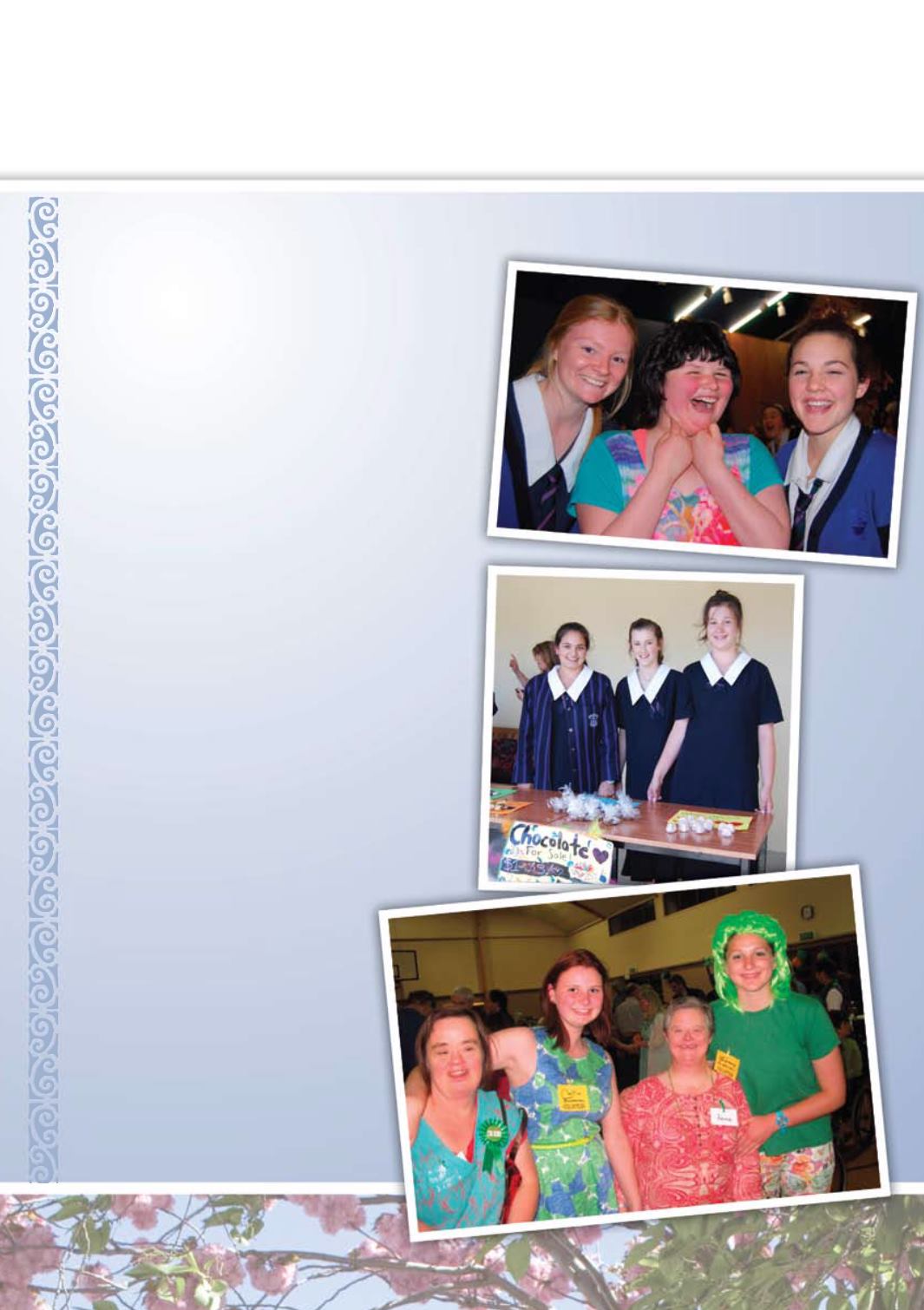 Mercy Spirit
Our
We live-out the Mercy charism through promoting social justice, showing compassion, giving to others
through acts of service and showing care and concern for the poor and vulnerable in our world. Some of the
practical ways we develop the Mercy spirit follow…
Service Captains
Each of the six Houses at Villa Maria College has a
dedicated Service Captain. Their role is to support
their House groups through their leadership,
encouragement in faith and action and reaching out
into the community.
Mercy day
Mercy Day is always celebrated at Villa Maria
College; it is a tradition that honours and
commemorates the school's founder, Catherine
McAuley. On this day in 1827 she opened the House
of Mercy in Dublin.
We too open our doors on this day to a group of
very special guests from around Christchurch.
Children from special-needs units are invited to
spend a day with Villa girls and staff.
Mission efforts
Girls are encouraged to raise money for 'Mission
Efforts' throughout the year. College Vertical
Groups and Mercy Action Groups find innovative
ways to raise funds for Caritas Aotearoa (the New
Zealand Catholic Bishops' agency for justice, peace
and development), and our sister school in Tonga.
Having a ball
Each year, our Head Service Captain
and a team of Villa girls help to
organise the Ball for the Disabled.
In conjunction with The Special
Events Trust, Villa girls play a key role
in making this event happen. The
Ball provides an opportunity for its
special guests to come together and
have fun, while also allowing Villa girls
to be part of creating joy for others.