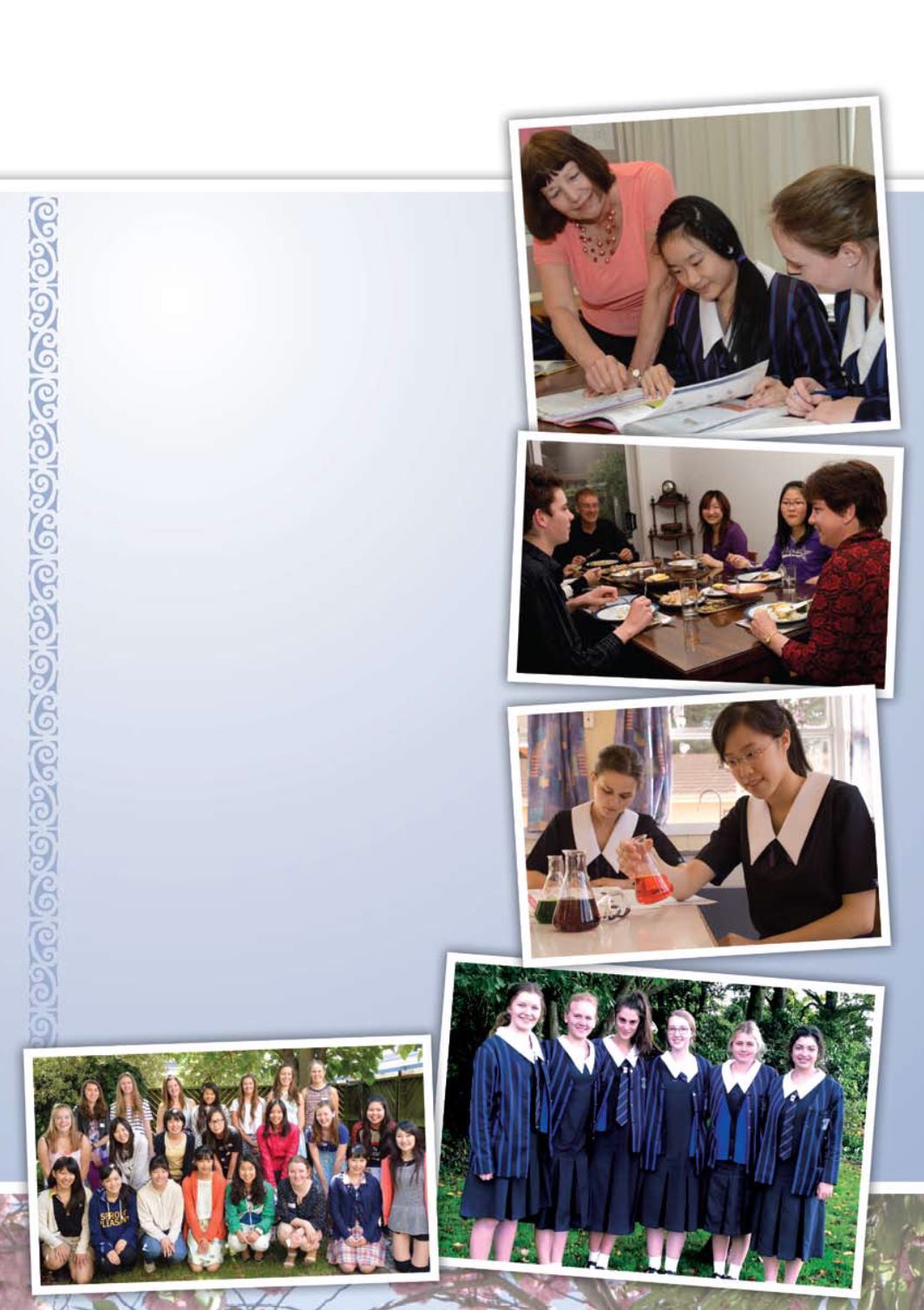 Villa Maria College's reputation as a quality institution
with high academic achievement is well renowned
both in New Zealand and internationally. A recent
survey showed that most of our International Students
come because of recommendations from a current or
past International student.
Villa Maria College strives to create a family-like
atmosphere for its International Students. We have a
team of three dedicated staff who expertly care for the
girls' academic and social needs. We also have our very
own 'Buddy Programme' which sees each International
Student teamed up with a kiwi student who takes a
special interest in their lives.
All College staff members are committed to creating a
supportive atmosphere for students.  Qualified ESOL
teachers are appointed to address English language
needs and students are also given curriculum
assistance from the International Assistant, appointed
to look after the specific needs of students during the
school day.
The fact that Villa Maria College is a girls-only College
is very appealing to International Students.
Villa Maria College has agreed to observe and be
bound by the Code of Practice for the Pastoral Care of
International Students published by the Ministry of
Education. 
Take a virtual tour of Villa.
Visit:
www.villa.school.nz
Students
Our International
A warm Kiwi welcome awaits you…