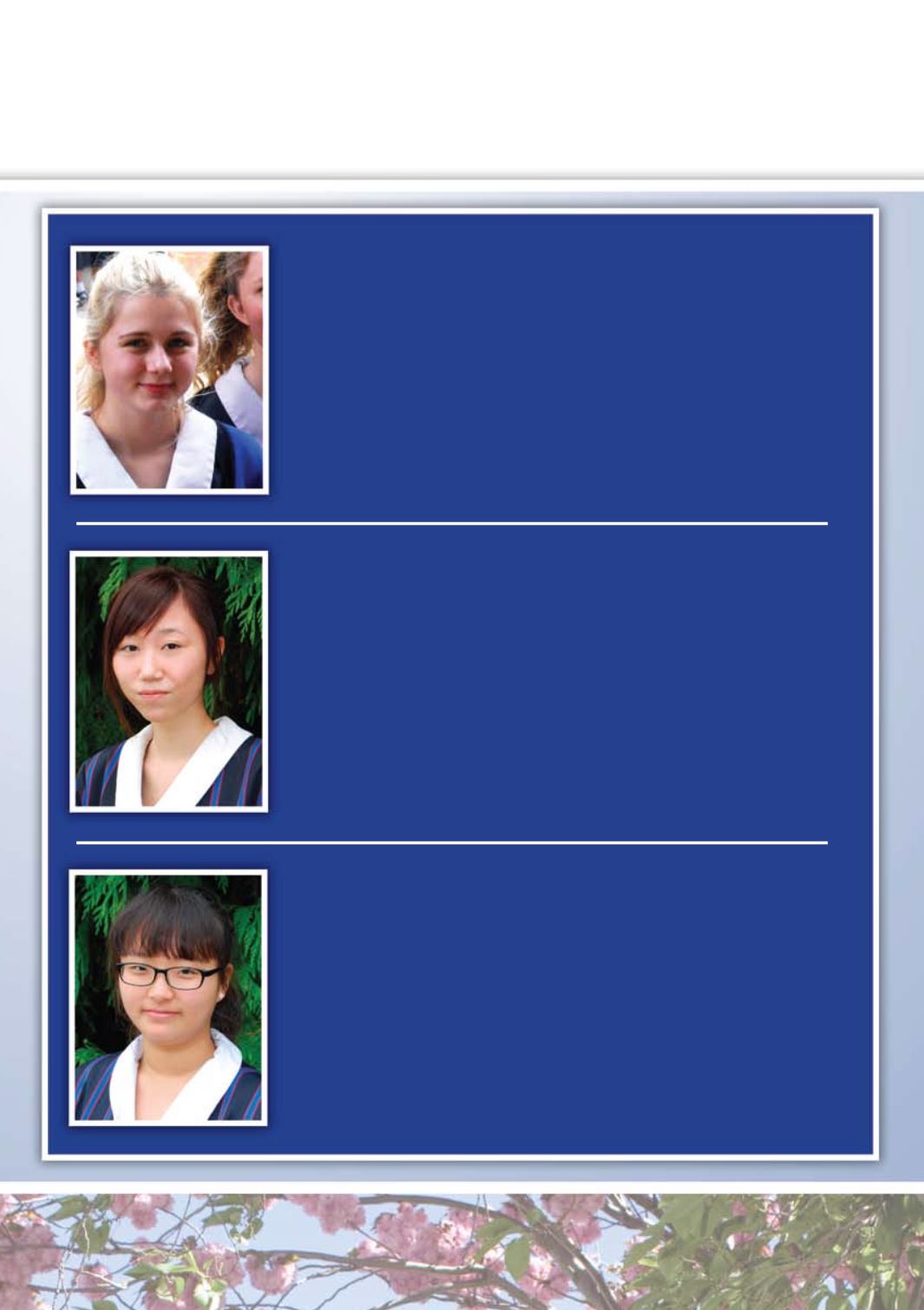 Haruka Kataoka - Japan
My home country is Japan. I visited Villa Maria College and knew straight
away that this was where I wanted to be for my education. The teachers
are so friendly and the students make me feel very welcome. I like the way
that this school is only for girls; it is a safe and kind place. I also like the way
we are taught moral values through the Catholic religion of the College.
There are many opportunities for us; I like trying all the different sports here
at Villa. I have achieved very well in my studies with my favourite subjects
being social studies and music. New Zealand is a beautiful country and I
love the green grass and snowy mountains.
Jinah Park – South Korea
I came to Villa Maria College when I was 14 years old and spoke very little
English. One of the reasons my parents and I chose Villa was because it has a
history of high academic results. I have been very happy here; my teachers are
so helpful and always support me. I have had many great experiences here
like going on the Villa camp in Year 10. We had fun and it gave me a chance
to really get to knowmy classmates. I also like the way we are put into House
groups for different activities. Houses are made up of girls from all different
Year levels so you feel like it is one big family. I am looking forward to going to
University when I finish Villa Maria College.
Antonia Zwiener - Germany
My time in New Zealand so far has been awesome. The lifestyle is really
different to the German one but I like it. I really love school here and have felt
so comfortable ever since the first day. The staff are friendly and helpful and
encourage us to get involved. I've tried many types of New Zealand food like
L&P, pineapple lumps, lollie cake and hokey-pokey ice-cream. It all tastes so
nice, especially the lollie cake!
While I have been in New Zealand I have been lucky enough to do some
sightseeing and I am amazed at how beautiful this country is.
Students
Our International