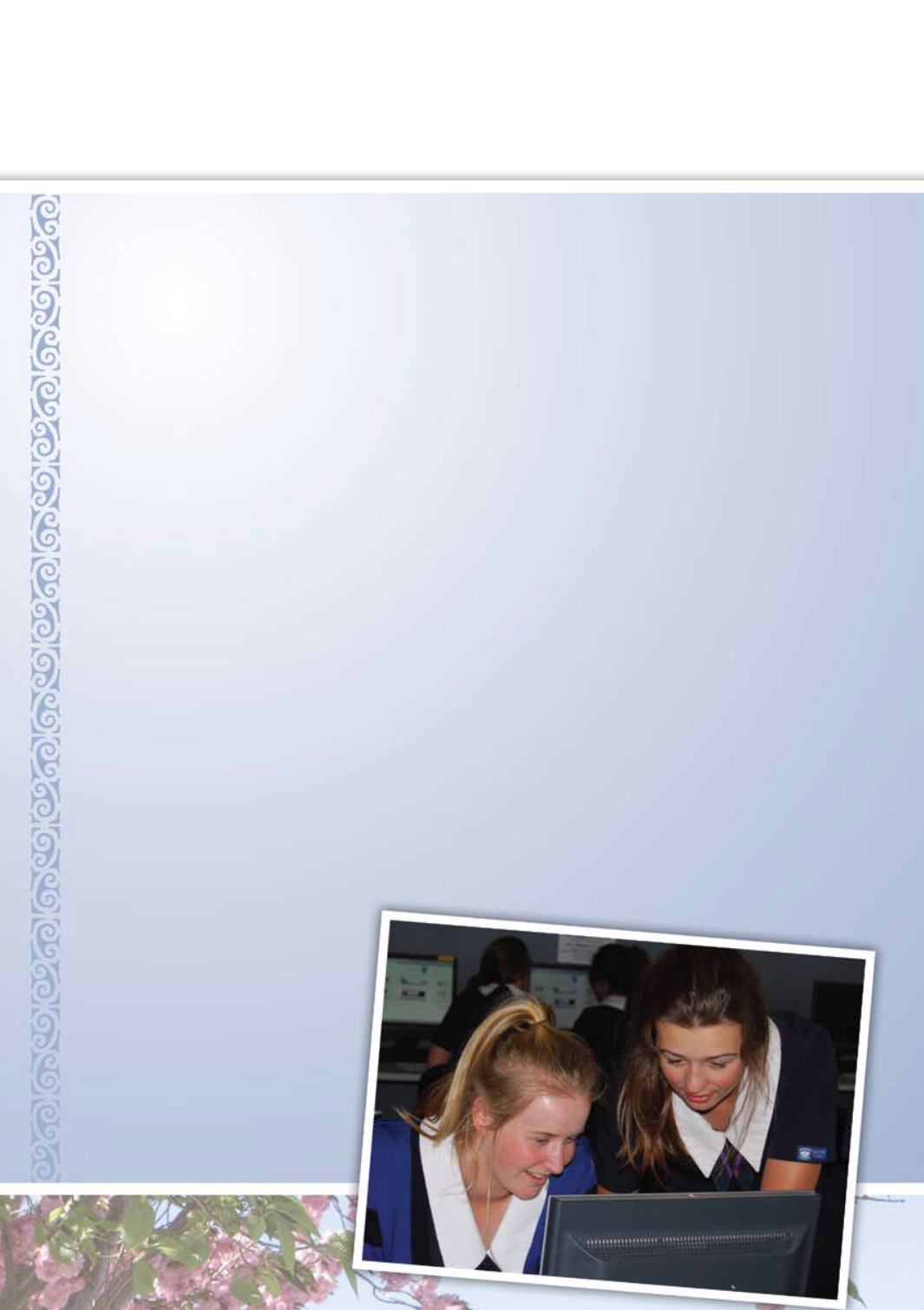 Academic Excellence
Our
We are extremely proud of our academic record.
Ministry of Education data shows that Villa Maria
College students consistently perform well above
the national averages for all New Zealand schools,
including other girls' schools.
There are many reasons why we achieve so well
academically; our College culture, our staff and
our class sizes all contribute to this success.
• Striving for excellence is part of the Villa
culture and our girls are guided and supported
to set goals to achieve their potential.
• Our smaller class numbers are a significant
advantage to both girls and staff who enjoy
close working relationships with their students.
• Villa Maria College teachers are specialists
in their field and passionate about educating
girls. Our culture of excellence begins with our
appointment of the finest teachers who impart
their knowledge with flair.
Life-Long Learners
At Villa Maria College we do our utmost to
bring out the best in all girls; to engage them
in areas they have interest or talent in. They are
encouraged to apply themselves and develop an
appreciation for life-long learning.
Confident Learners
Villa girls are encouraged to be
confident learners and value their
abilities. Academic successes are
celebrated along with hardworking
students who pursue their goals
with purpose. We offer a broad
curriculum base that fosters a
community of independent
learners who explore ideas and
enjoy problem solving.
Supporting our Learners
As part of our commitment to nurturing each girl
and her academic needs, The Villa Maria Learning
Support Department works alongside teachers
to provide opportunities for all students with
specific educational needs. Our staff undergo
professional development to be better equipped
to meet diverse needs, improve outcomes
and raise achievement. Teachers differentiate
classroom programmes and make adjustments to
their teaching practices to ensure students with
specific learning needs have the opportunity to
achieve their potential. The Learning Support
Department works in partnership with parents,
caregivers and whanau to identify students in
need of special assistance and remove barriers to
learning. The Department is staffed by a SENCO
and two teacher aides; it is part of the Pastoral
Care team of the College.
Gifted and Talented
It is our aim to identify and cultivate the gifts
and talents of students. Each College faculty is
committed to providing opportunities for
students with specific gifts and talents. According
to individual circumstances and needs, students
may be offered altered programmes such as
acceleration through year levels and curriculum
acceleration in specific subjects.  In addition,
girls are encouraged to take part in the many
co-curricular and extra-curricular extension
activities offered at Villa Maria College.