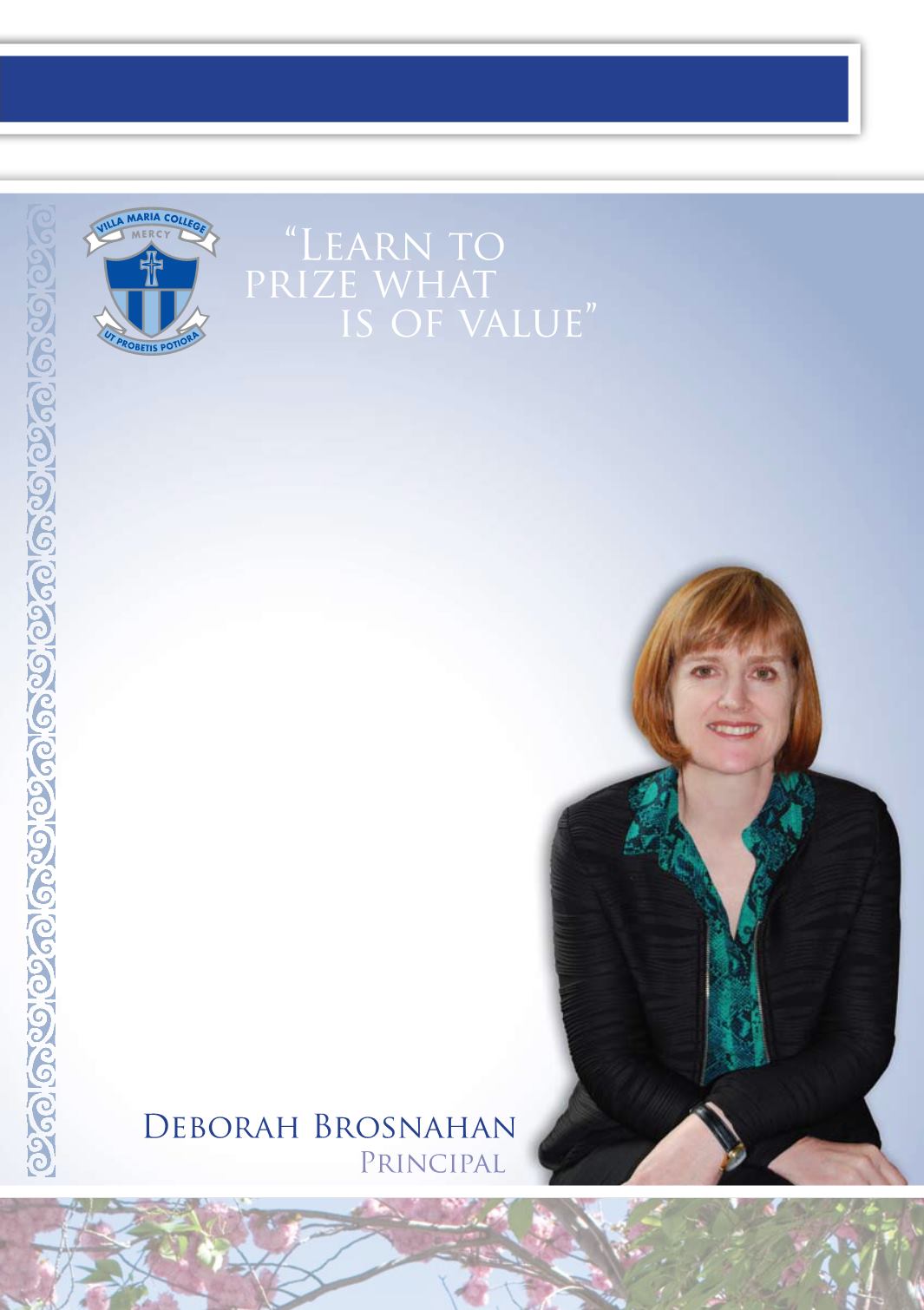 Tena koutou katoa! Talofa lava, Malo e lelei!
Welcome to Villa Maria College. We appreciate your interest in our College and our community. The
education Villa Maria offers is of the very highest quality with excellent academic results and a varied co-
curricular programme. Girls are cared for and nurtured in the Mercy charism, thus providing for spiritual
and personal development.
Our pastoral care systems ensure that all girls are supported throughout their schooling fromYear 7 to 13.
Our girls are placed into small Vertical groups which form larger House groups. Villa has six Houses and
many activities throughout the year to build amazing House spirit.
It is the vision of Catherine McAuley, founder of the Sisters of Mercy that is
implemented, tested and challenged in our education at Villa Maria. That
means there is an emphasis on service to others and the community.
Girls are educated in Catholic social teachings, and this Catholic
character is evident in everything that we do.
We greatly value the different cultural backgrounds our students bring
to Villa Maria College and work to ensure this is acknowledged and
celebrated. It is our aim that Māori students will succeed as Māori and
Pasifika be able to succeed as Pasifika also. Parent support is vital
for all students.
We pride ourselves on our whole school learning
community, where all teachers engage in professional
learning and undertake specific inquiry projects each year
so that we are engaged in continuous improvement as a
staff. Our girls are encouraged to set themselves 'stretch
goals' and to review these regularly as they strive to exceed
their own targets.
Our girls develop from Villa girls into Mercy women, with an
academic, service, co-curricular and spiritual programme of
development.
We look forward to welcoming you into the Villa community
in the future.
Welcome