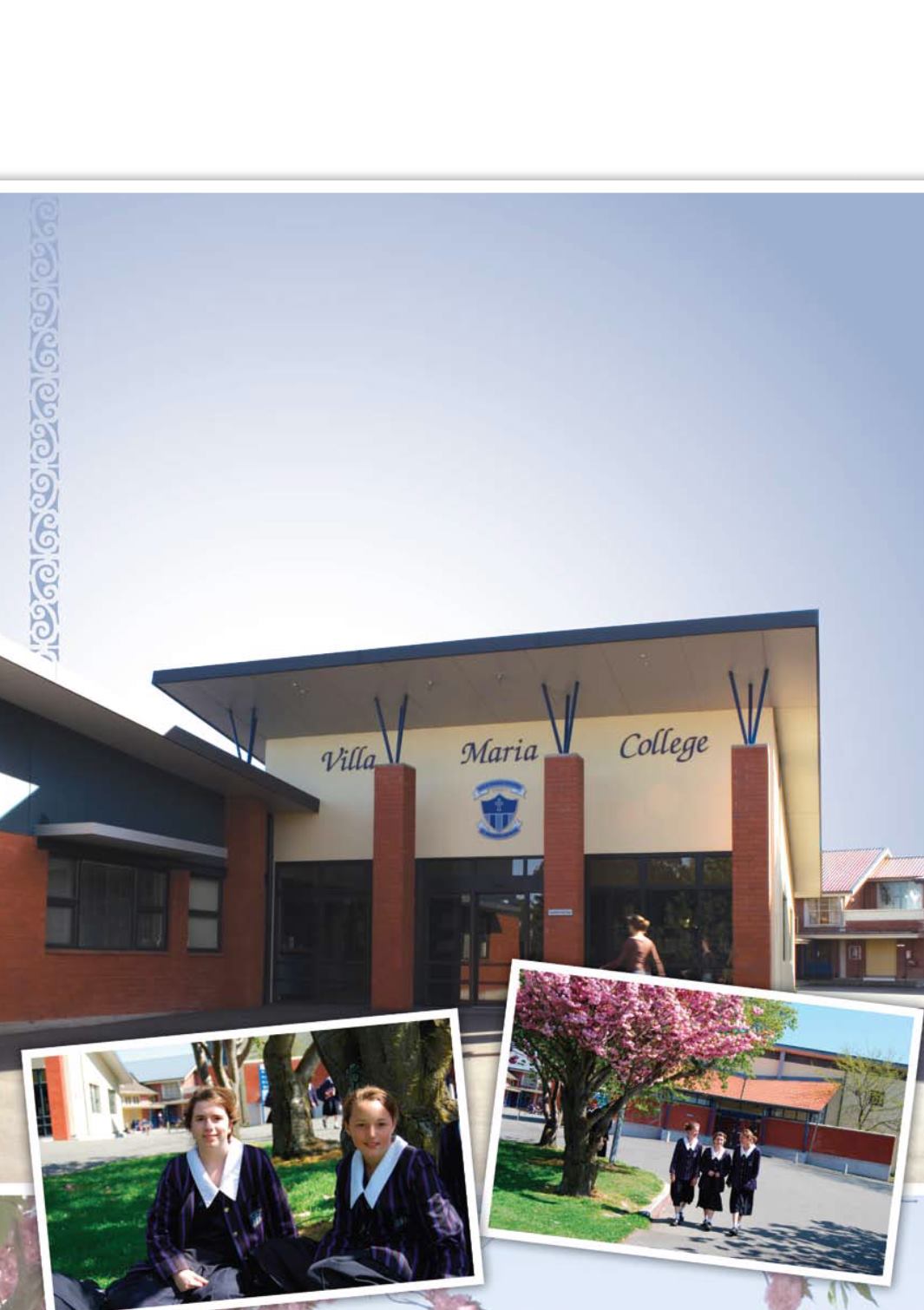 Journey
Our
Villa Maria College is a state integrated
Catholic secondary school for girls in Years 7 -
13. Situated near the University of Canterbury
in Upper Riccarton, Christchurch, Villa
Maria College has been providing excellent
education under the guidance of the Sisters of
Mercy since 18 February 1918.  
Villa Maria began serving the district as a
parish school when boys were admitted in
1921. Later, the boys were transferred to St
Teresa's and from 1941 the school reverted to
being a school for girls.
The College roll continued to grow due
to housing developments in the area
and additional building was undertaken
to keep pace with growth. This included
accommodation for boarders. The Boarding
School was maintained until 1979 when Villa
Maria once again became a day school.
In 1981 Villa Maria College was integrated into
the New Zealand state school system.
In 1995 the Sisters gifted the Villa Maria
convent buildings to the College for use as
classrooms. 
Photographs and further information about
the College history may be found at: www.
villa.school.nz